Episode 44: Bernie or Bust?
Podcast: Play in new window | Download (Duration: 1:15:41 — 104.2MB) | Embed
Subscribe: Google Podcasts | Spotify | Stitcher | Email | TuneIn | RSS | More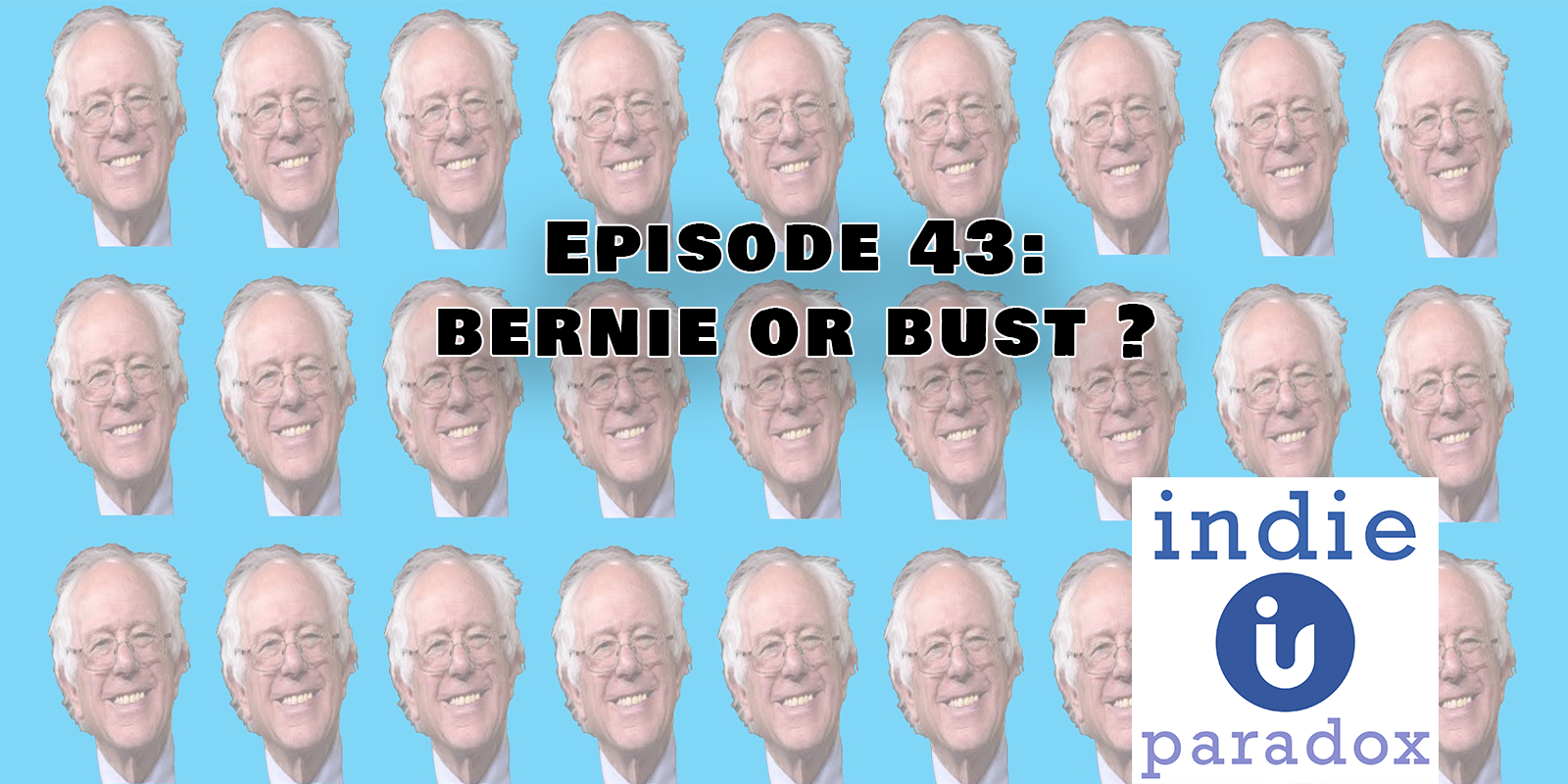 Hello inter-webs, and welcome to the Indie Paradox Podcast. Your home for independent thought on the internet. On today's show, will be talking to Victor Tiffany, the godfather of the Bernie or Bust movement, author of the book Bernie or Bust: Pioneers of Electoral Revolt and in today's will be talking about everything from the campaign finance anarchy to Trump derangement syndrome and some other political bullshit. Enjoy the interview.
Support The Show:
https://indieparadox.com/subscribe/
https://indieparadox.com/support/
https://indieparadox.com/shop/
Show Note Links:
https://twitter.com/BernieOrBust
https://citizensagainstplutocracy.wordpress.com/
https://citizensagainstplutocracy.org/
---